Parent Reading Information Presentations November 2018
Powerpoint Presentation Reading
Listed below are some useful documents.
From Family Action and the National Association of Head Teachers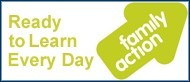 Leaflet 2 Speaking and Listening
Leaflet 3 Giving your child a helping hand
Leaflet 4 Preparing for change at school
Leaflet 5 Your child's well-being
Leaflet 6 Independence and responsibility
Leaflet 8 Special Educational Needs and Disability
School Leaflets
A to Z guide for parents lots more useful information
Starting School in September - information for new YR parents
School Uniform what to buy and where to buy it
A Guide to the "Letters and Sounds" phonics programme
Helping your child with Maths Year R
Helping your child with Reading Year R
Maths Calculation Policy - outlines expected progression in Numeracy
School Dinner Menu - please note that the menu can be subject to change due to food stock.
Special Diet/Allergy Request Form - Twelve 15 have a new process for requesting a special diet menu. Please see this leaflet for more information.
FORMS